"I love unmade beds. I love when people are drunk and crying and cannot be..."
– (via caleykush)
Listen
"The opposite of love is not hate, it's indifference."
– Elie Wiesel (via anora2012)
I am, I am, I am.: Sometimes we have to take... →
beachhutsandpapercuts: Sometimes we have to take chances. We have to lose our inhibitions. We have to cry when things get too much, even if it makes us feel weak. We have to confront people that have hurt us, otherwise they'll do it over and over. We have to smile at people in the hope that they'll smile back. We have…
SKYSAREDOORWAYSHOME
survivinginthe-now: girly, where's your new URL? your old one is not working!! :'( sobbing a little bit, i had to message you! 
It's a sad day when skysaredoorwayshome leaves...
lafemmeadultere: You and your words shall be missed. Come back soon.  And I didn't even get to say goodbye.  Or thank you.  
tempest-at-noon: I am completely depressed because Allie left and again I wonder, "What am I doing here?" 
I am, I am, I am.: This is a piece of writting I... →
Someone find her publisher already! beachhutsandpapercuts: The snow was beautiful. Breathtakingly so, she realised, as she found herself swiftly inhaling at the sight of it. It swept down to the ground below her feet in marvellous flurries, settling on everything it touched throughout its journey to the earth. Within moments, her long hair was covered…
Watch
tempest-at-noon: A spoken word recording of Cyclical, to tell you all that I'm staying.  Excuse the utter blackness of my eyes. The light is awful in my room. 
2 tags
1 tag
150 words or less...
Water cooler, coffee machine, refrigerator, computers and empty cubicles. That describes ninety percent of office spaces around the world. A grey wallpaper that could sadden morgue residents. The occasional photo of a loved one or child. Nothing so interesting as a dream holiday in site. There is a month old joke on the noticeboard alongside a list of birthdays. There is a fluffy pink soft toy...
thewritersaddress:                              I think my belief                       in true love and art                            is the main reason                     why the real world                              often disappoints me.
you forget.
blankpagesandinvisibleink: you forget who you are after days at the sea, you forget who you are and you remember who  you're supposed to be. 
I am, I am, I am.: A Letter to Myself →
beachhutsandpapercuts: I'm going to tell you some things, and you have to listen to them. Okay? You have to stop. You have to stop letting every little thing get to you. You have to stop over analysing every little thing someone says to you. You have to stop worrying about what people think of you. You have to…
skysaredoorwayshome:                                                         She has                                                  piano         notes carved in-                                                   to                   her hips, because                                                   you                                                 wrapped                                  ...
"Maybe that is our problem, we dwell so thoroughly below the belt that we fail to..."
cybrixgoneloko27001: Just a 2-hour play around...
I am, I am, I am.: Morning →
beachhutsandpapercuts: You wake in the morning And you don't know who you are You don't know what to believe in - Except him Your mind contemplates On what words would leave your lips If he were next to you As the morning light seeped it Maybe nothing - Maybe you'd just kiss him, Tell him without words … A picture paints a thousand words. Speaking without words, creates a thousands...
"Forever is composed of nows."
– Emily Dickinson (via blankpagesandinvisibleink)
Here, beneath my ribs,: Ribbons and Butterscotch →
Chilling and brilliant! skysaredoorwayshome: i. i died in broad daylight, beneath a towering oak that bled it's shadows tenaciously into my fingertips – like it wanted to make canvas out of me. Your eyes surveyed me once, twice, cold, like crystals turned to coal, and you left me with tears choking my throat, and yes, that is…
"It is not that we have a short space of time, but that we waste much of it. Life..."
– L. A. Seneca, On the Shortness of Life, ss. I (via asthepoemsgo)
4 tags
Grabbing hold of you Pushing you down You're writhing beneath me Anticipation, killing Pulling me in Letting yourself go There isn't a question This is real It has to be Why else would I be here Listening to your breathing A tourniquet to a wandering mind I know i am here I see you in front of me The scent of a lover Intoxicating This is real This won't end THIS...
5 tags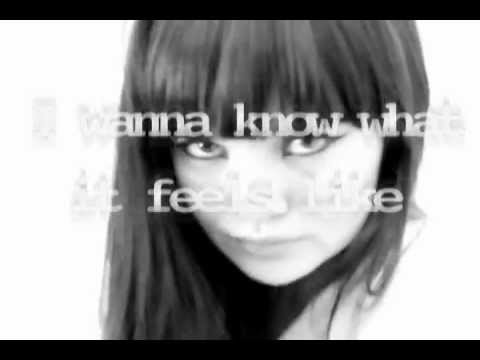 2 tags
"You're living in my mind rent free."
– Gustav
Another Angsty Artist: A Simple Novel Outline – 9... →
artandalcohol: Just as every tree is different but still recognizably a tree, every story is different but contains elements that make it a story. By defining those before you begin you clarify the scope of your work, identify your themes, and create the story you meant to write. At Norwescon 2011 I sat in…
"'You are beautiful like demolition. Just the thought of you draws my knuckles..."
– (via ramonaray)
Introduction to the unofficial guide to life.
As children grow, and learning takes place, shaping lives through culture and community, many will through natural curiosity and ingenuity ideate dreams. This most worthy pursuit for all people starts off as a bright future and is usually contrasted by a sudden change to grow up and pursue a means to an end and not to dream. Once our responsibilities become our own, and innocence is lost, we shape...
Sarah and Morris
Sarah woke up slowly, it felt unusually cold for what should have been a summers day. Rolling around in bed waiting for mum to check on her she looked out the window towards the sky. It was an unforgiving fog. There will be no playing outside to day she thought. Maybe she could read or paint. She had been wanting to bake with mum for a while, maybe they could make some cookies together or cupcakes...
Imperfect Sense
At first I wasn't sure. She looked at me in way that just wasn't as playful anymore. When we moved past each other she looked at me, I no longer looked at the friend I'd met only weeks ago. I felt a sense of anachronism. Not sure whether I had ever considered a feeling like this before, Not sure I was still going to? Had this happened in a dream as if it were a time long ago or...
150 words or less.
Shopping in the Rosewood mall is an unusually respectable practice. All the customers live within the estate, a small valley of magnificent mansions and plastic people. Poise is moulded, shaped to perfection. Oversized shopping malls with no more than a hundred people in them on any given day. Seven different languages, just between the shoe isles. An elitists dream. They still believe money can...
With Teeth
"Frozen. Stiff. Solid, as in completely enveloped in ice?", "Yes, Quite remarkable really.", "Very well, I'll gather the men, we are on our way"." These are the last known words from either Edmond Monroe or Sergeant Michael Wright, and that afternoon was also the last time that they were seen. This case has been open for close to 66 Years". The...
4 tags
Failing That...
There is something that happens when you decide to do something. There is a the obvious mental trigger, the additional release of chemicals to the brain that has a reaffirming effect. There is the sense of accomplishment. There is also a feeling of euphoria, unless your decision was to kill your ex-wife… In which case their is probably cocaine and stripper that assist with the motivation....
The Sweet Taste of India
There is something to be said about the sweet taste of India. From spices and fragrances to fabric and women, in all the world there may be no greater variety or enigmatic culture than their's. Pureness of soul, focus of mind, splendour of body, beauty as only bestowed by Aphrodite; there is no equal. When one desires or thinks passionately in India, you are reborn. Not as yourself, but in...
The Ancient Enemy
Dariel leapt across the cavern, in a desperate attempt to survive the horrors that now began to envelop the very light around him. For each step that he took, he could feel his energy drained away by the pursuing darkenesses. His lungs burning as if he swallowed the fire from the pit of tarturus. As he made his way through the endless passages he could feel how the voids clipped and gnawed and...
Husky, Pug and Alsation
Joseph serves at the Designer Bean coffee shop, situated on the ground floor of a boutique office and residential building - Cottington Place. Designers, Lawyers, Architects and $500 per hour life coaches are the tenants here. This is the type of place that makes you aware how far down the materialistic food chain you are and if you are not on top, then you just don't matter. Joseph, is a slim,...
3 tags